Thanks for all input about the website, I fully admit it's limitations! So when reaching Burgos and one of the hotels found through booking, I asked the receptionist if I could use the computer outside our room! That's broken she answered, but they had another one!
So what kind of computer does this hotel in central Burgos offer? A windows 95 computer, with every setting in Spanish and incredible slow! Gosh, that brought back memories!! Even the text in the site got translated into Spanish. But, hopefully I have managed to do a first remake and as soon I find a computer after the millennium I will continue update!
I do hope I don't sound to negative and it's absolutely not my intention. Going to Spain without knowing Spanish is of course stupid as well a risky. But it's also quite interesting, you can newer predict the outcome of an restaurant visit or a discussion. After ordering the wine of the house as drink, some days ago, I made the stupid mistake to ask, "what kind of wine?" (wanted to practice my learnings from the guided wine tour in Logroño). The waiter jus nodded – and I was given Water instead! So lessons learned, if wine is offered, don't ask to much, just be happy that it's red!
So what to say about Burgos? What a nice town! Without planning we ended up in a town carnival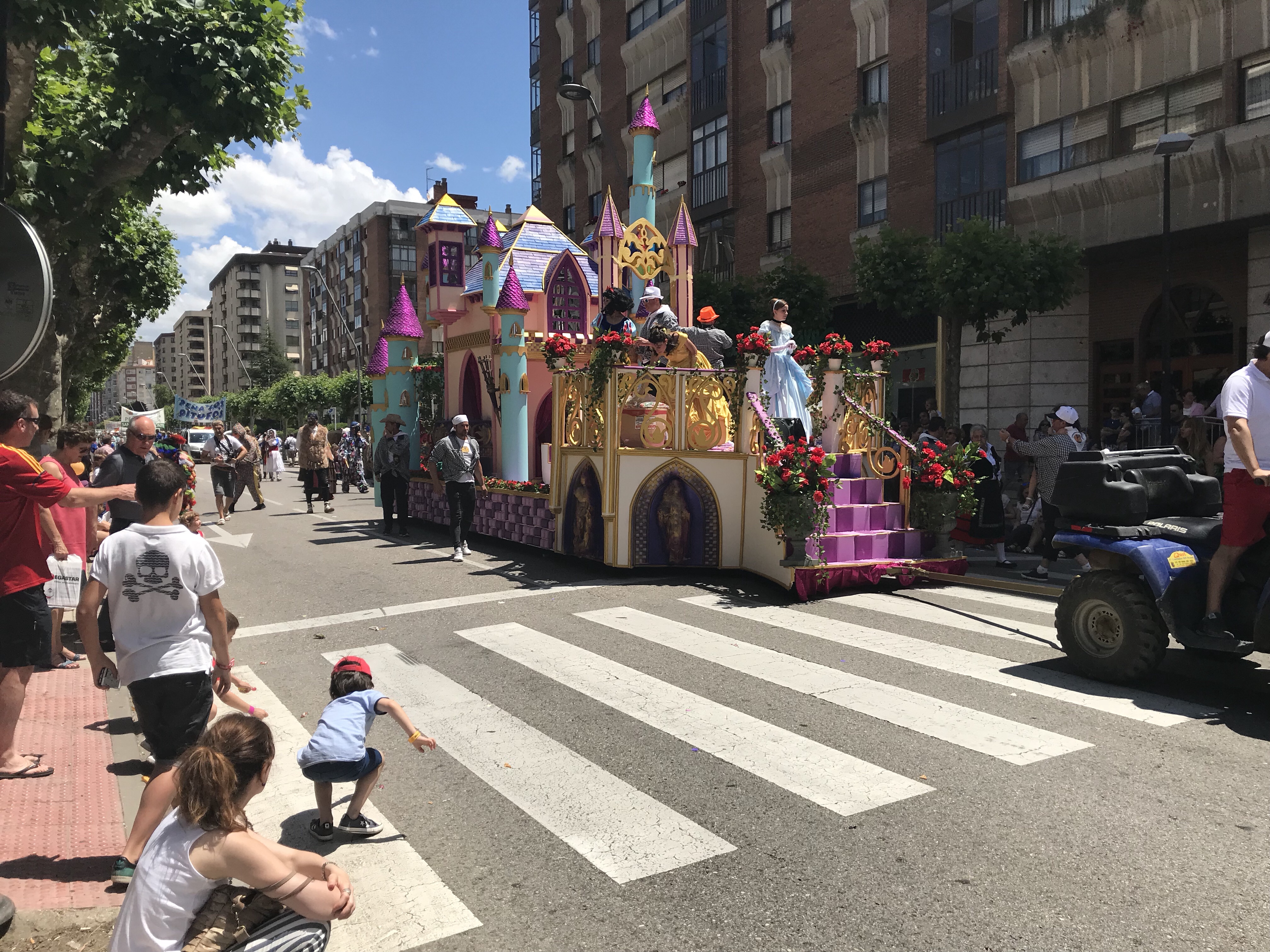 So much music and from me costumes. I have also had the chance to say hello to two town celebrities and it looks like I have to do some more eating before I can match them.
And then of course – bull fight! Or at least as close as you an come if you are a genuine coward;