Ohhh, back to the Camino walk after some nice days being able to sleep to seven or eight in the morning. So up early at four, packing and fixing the feet and then out in the night around five together with the late party people. However compared to Burgos, people in León are definitely not that hot on partying!
Then at eight, finding a nice breakfast place – this week it's Bull run in Pamplona so you can guess what's on the morning program?!
We think we have figured it out, despite not knowing any Spanish. So in the studio the commenters(?) talks about the run, the support staff (doctors and others) show how they will take care of the injured ones and then highlights from the run are shown. It's absolutely like a big sport event!
I'm a bit moderate so I run with the hens…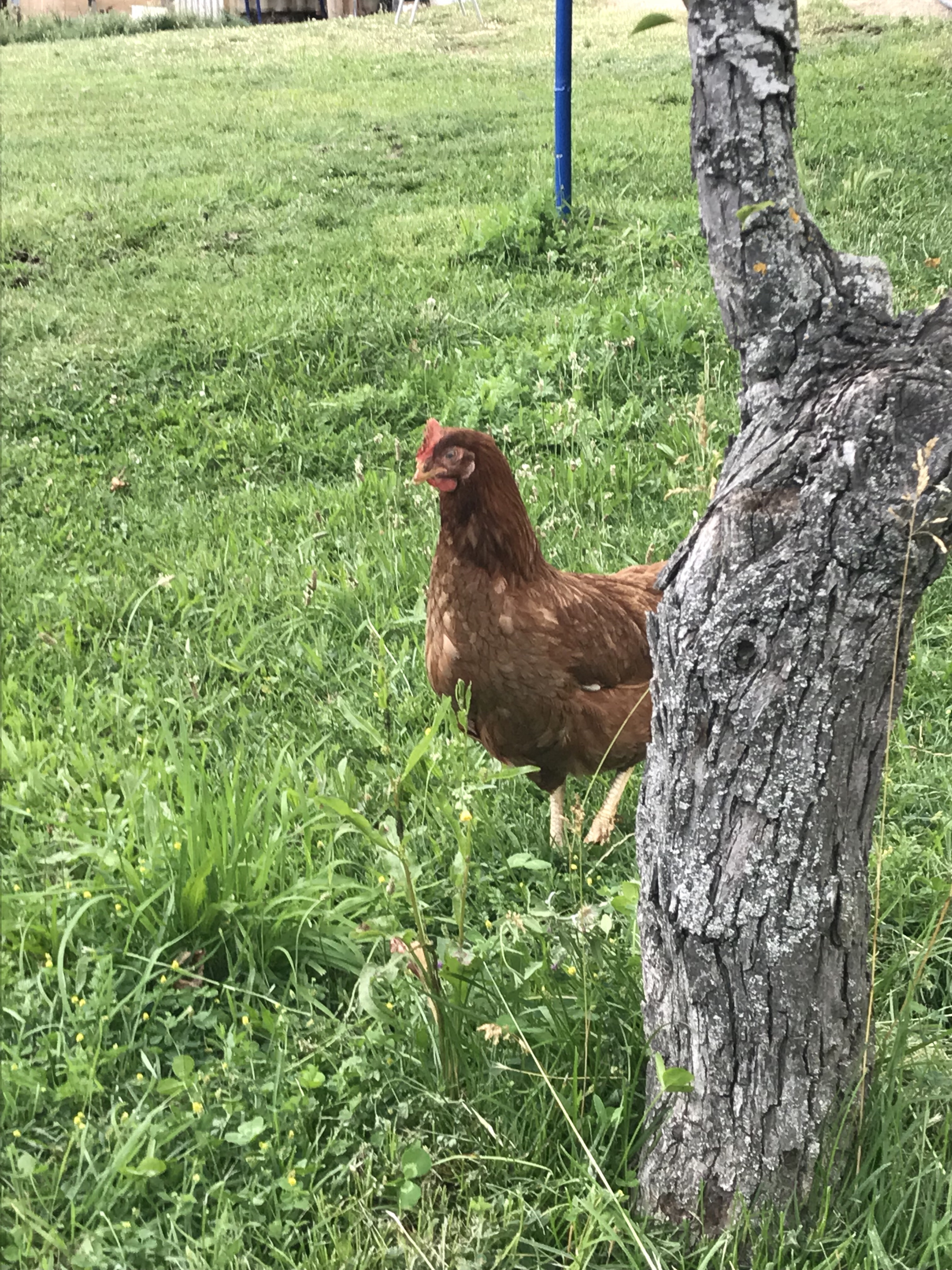 The hotel for today is more than rural so they hens are running around in the hotel garden with the guests. The roosters have their own fenced place – and there's a lot of fighting going on there!
Well that's about it this Camino day. Some days you walk amongst the Gothic Cathedrals and some days you walk with Spanish chicks!
PS
In our after-life we had a very nice pilgrim menu at this place. Of course a very tasteful home made hen paella and guess where that hen came from? … Well that's life and perhaps how it should be!