Today we made the famous climbing up to O Cebreiro. It started out well with a black out at the hostel – so lamp lights on, even to get up from the bed. And it was dark and upwards walking, however quite much road walking. So in the end it was not that bad, we have done much worse!
Due to weather the view was a bit limited, but it should be great!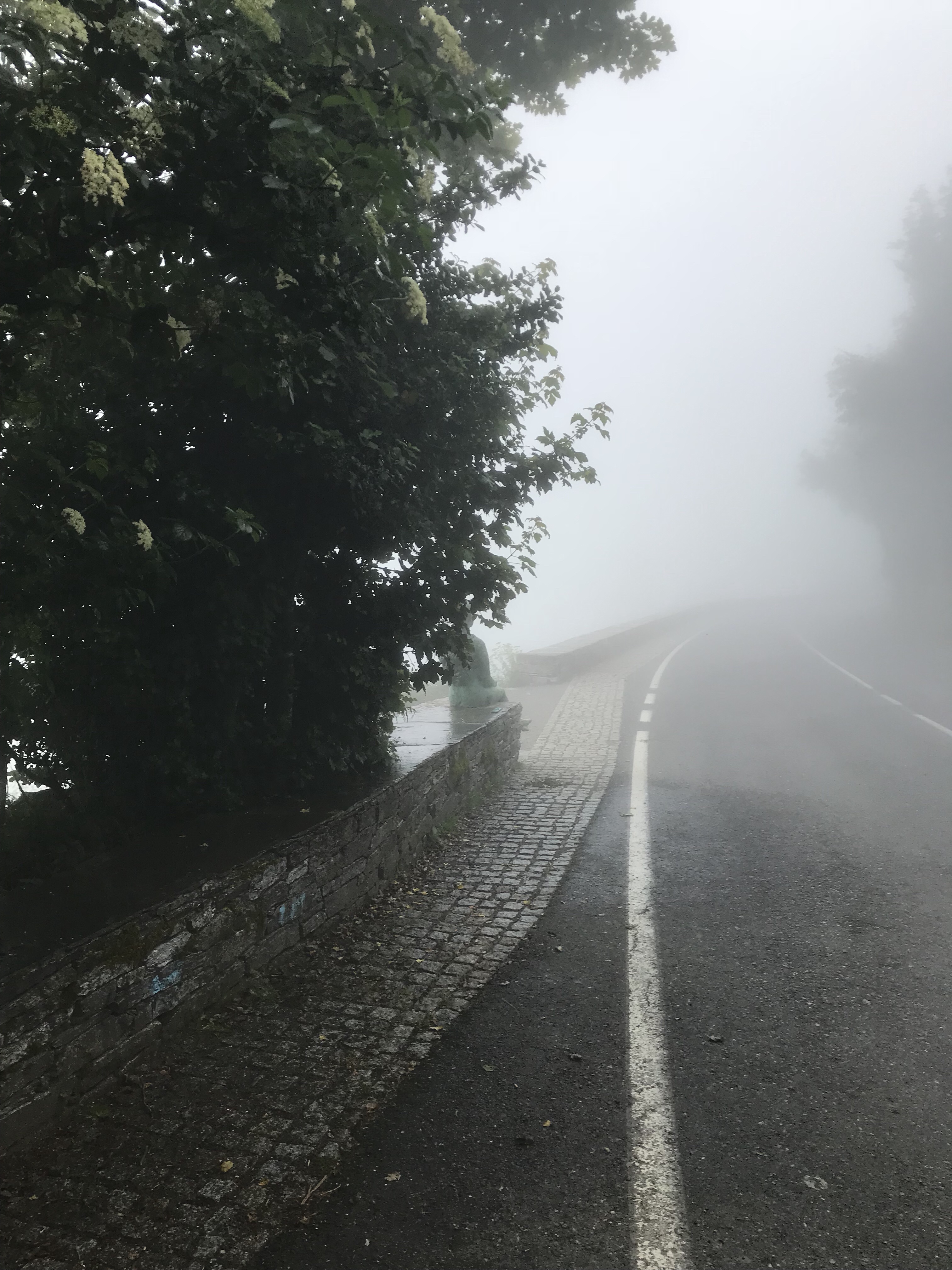 How about getting all the answers to the important questions in life while walking? Well, to be honest the questions are more where to stop, which way to choose, what's that stone about and what to eat? It's quite a peaceful life, we do what we are supposed to do (walk) and when that's over it's just to relax! Nothing to think about actually….