Yesterday we decided to do a pre celebration, having a bit more fancy dinner than usually and with ice cream
Well, after almost 40 days on a kind of strict diet a full blown dinner generates its issues! So this day started a bit later – but no problems about that! You could feel the energy already in the early morning and tons of pilgrims where there on their move. Even today it was important to get the stamps right and here at Emerita San Marcos we got our last. Normally an Emerita is such an abandoned place, but here a lot of things is happening.
Then getting closer to Santiago the pilgrim image got much mire intense. Here is "the hall of fame" regarding pilgrims. On top "Heliga Birgitta" of Sweden and almost in the bottom, the guy with the chickens!
And then after a crazy rush through the city we reached the church and the target for our thoughts the last six months…
The red line that we have been followed so carefully stopped! No more guidance, no more clear and specific instructions what to do!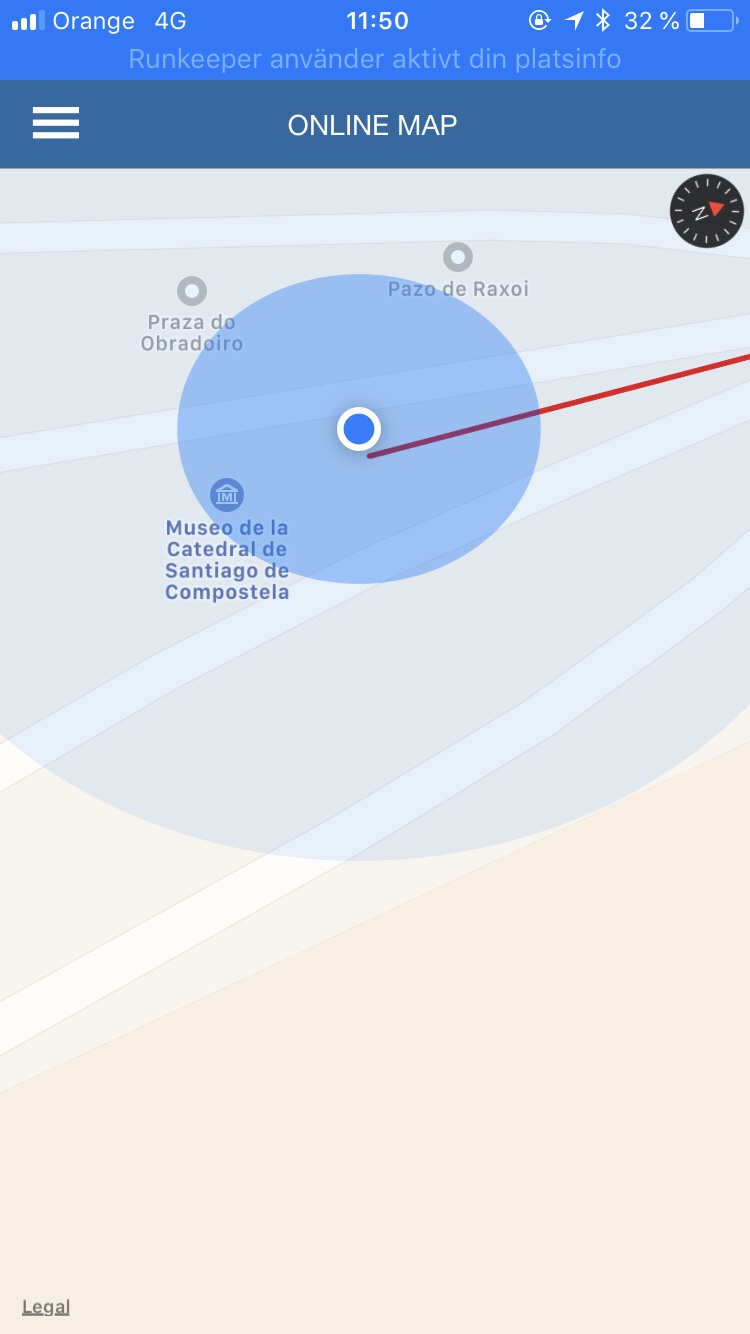 It has been a marvellous experience. Things that we only guessed has been cleared out! For so many weeks it has only been here and now, knowing that the only way to go is the way forward – no idea to look back. Of course we long to get home, to see our kids that we love beyond everything else! And of course this travel needs to end – but it will absolutely bee there as part of our common memories. As this one, from our hotel window looking at "Camino school students" making dinner at nine a clock in the evening. So nice to see them preparing dinner for each other (of course fully unaware of the concept of hygiene, but that's just good for your immune system). This and so much other things we have found during our walking and again, somewhere the memories will always be with us as it was today!