It's Sunday the 28th of July and it's the last stop before reaching Santiago. The walk was quite flat but a bit cold, tone of the negative consequences of getting up early!
Another one is that no coffee places are open, especially if it's Sunday! Sometimes you even do a short detour, just to find the cafe closed!
We where quite lucky, arriving to Padrón a huge market was going on. So much people and action. Unluckily, you can't buy anything since everything has to be carried!
It's also the town where the Apostle was brought to and therefore they still have the pole where the boat carrying the Apostle was tied to!!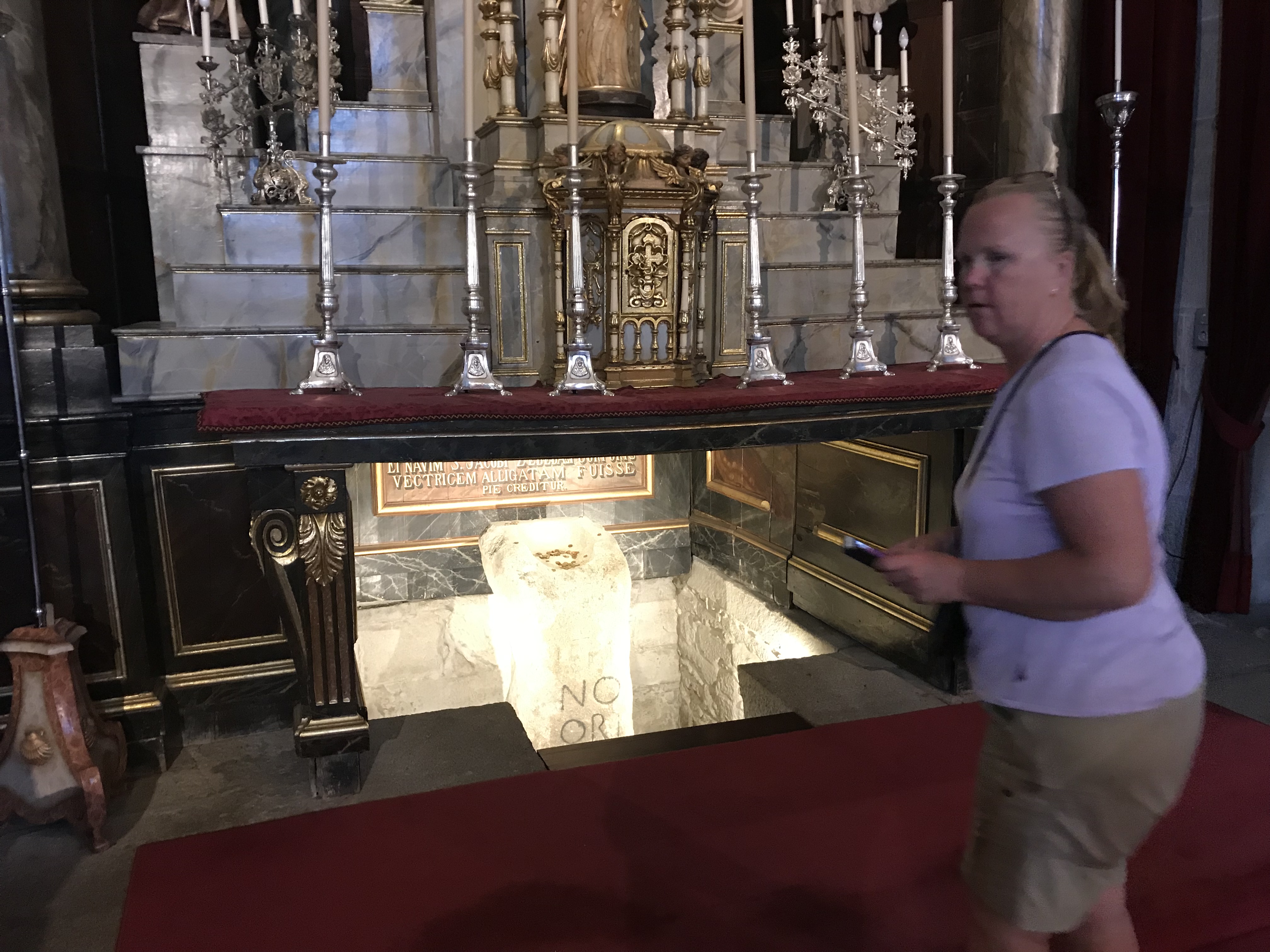 The pole can be bought separately too in the tourist shops!
Well, tomorrow is the last day with the yellow arrows! It's a strange feeling, will it already be over? It was just a few days ago since we started!