If the acronym OMG should be used, it's perhaps today is the right day. Yesterday we passed all limitations regarding walking, I started even to consider cold water at the last coffee shop instead of a soda. But OMG; my wife and all-time supporter of cafes refused stopping; she had reached the nirvana level of walking – perhaps too much of endorphin or whatever the body provides before you drop dead! Hopefully this will be as much as we never ever have to walk again!
Going out Sunday morning in the big city of Coimbra for breakfast was not easy! There are at least five or six Open cafes on a Sunday morning. But Coimbra seems to be the place where all tourist busses stop at the same time for breakfast, letting out three or four hundreds of hungry travellers. I have heard about bar fighting, but OMG; I have never experienced breakfast bar fighting!! No places to sit, no waitress available to help, people not getting their orders etc. We had all the time in the world just being happy to feel our feet for the first time, so we just relaxed and enjoyed "the show". And it's worth waiting for – the pastry is delicious.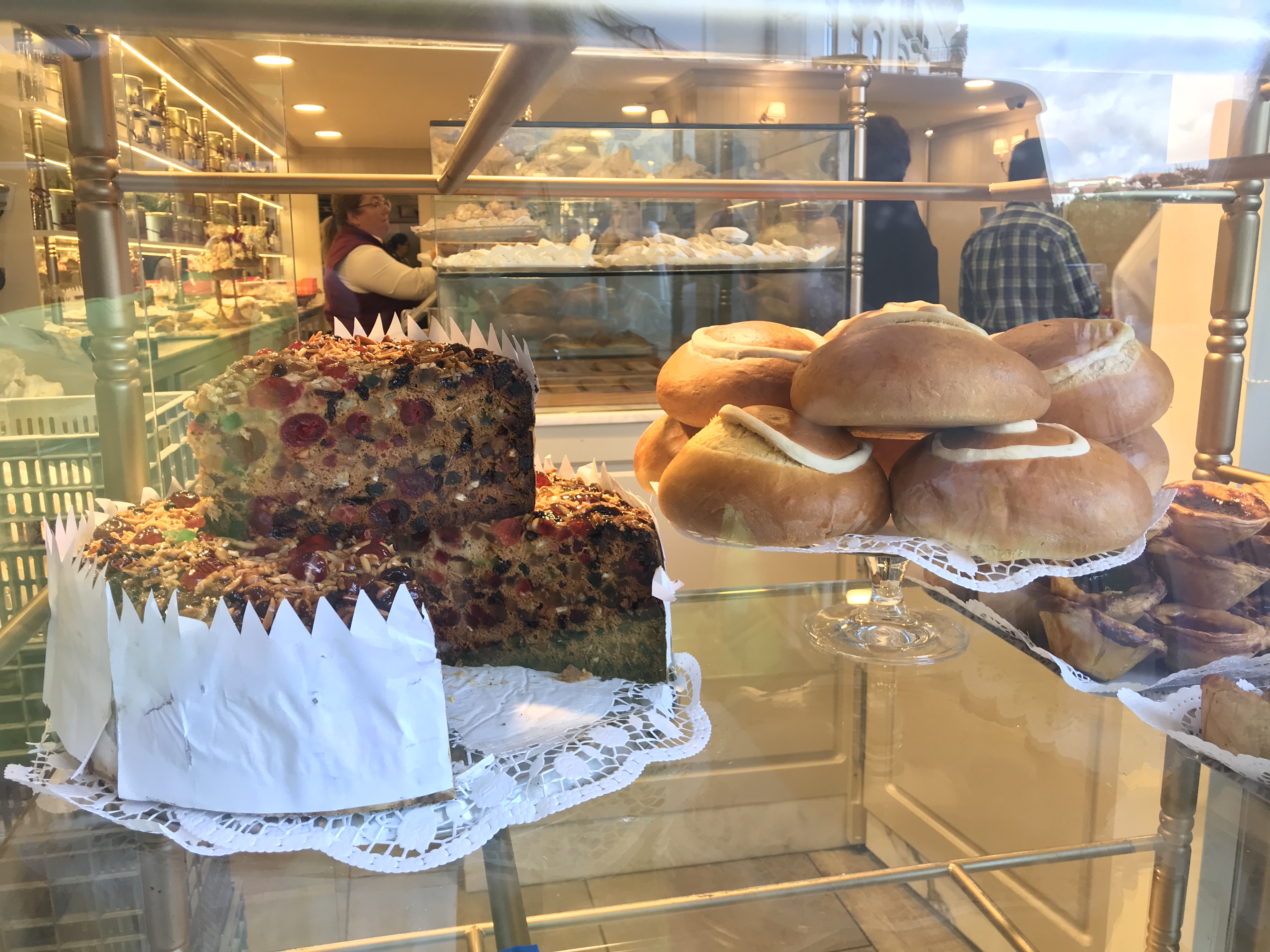 At lunch time we visited the local monastery/church; to get a stamp to the pilgrim passport and to be a bit civilised (not just walking, eating…if you know what I mean). And without any intention to be rude, impolite, offend anyone or being blasphemyical(?); but OMG – what kind of relics we saw … and I leave it out for you to interpret it in your own way.
Well, what to say about cities vs countryside? I need them both, but when walking the Camino I do like the small scale, to just have one thing to choose, to know that the guy doing the coffee is the waiter, the chef and probably the owner too! But OMG if I should be placed there for ever; I need the mix of silence and loudness, suffering and enjoyment, water and Sumol Naranja! And so I do hope life will continue to be!