Little did we know two days ago when we left Golegã about what was going to happen In Tomar. But both me and me wife have fallen in love with his beautiful city. And it's not strange. Every four year a special festival, fiesta is arranged – and by coincidence we are here.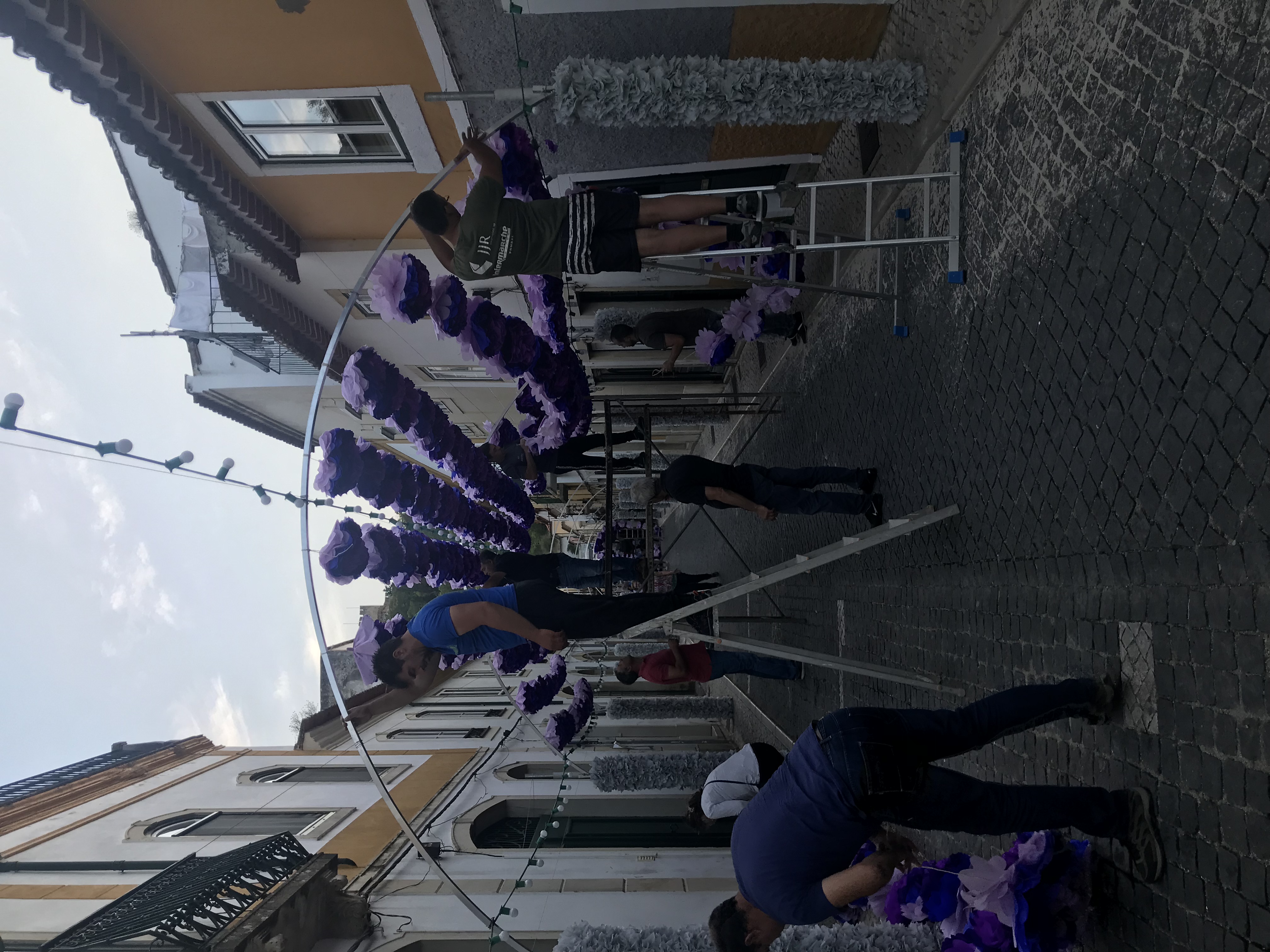 Just being very lucky we have come to the town when all preparations are finalised. There are happy people everywhere working to make the town even more pretty than before.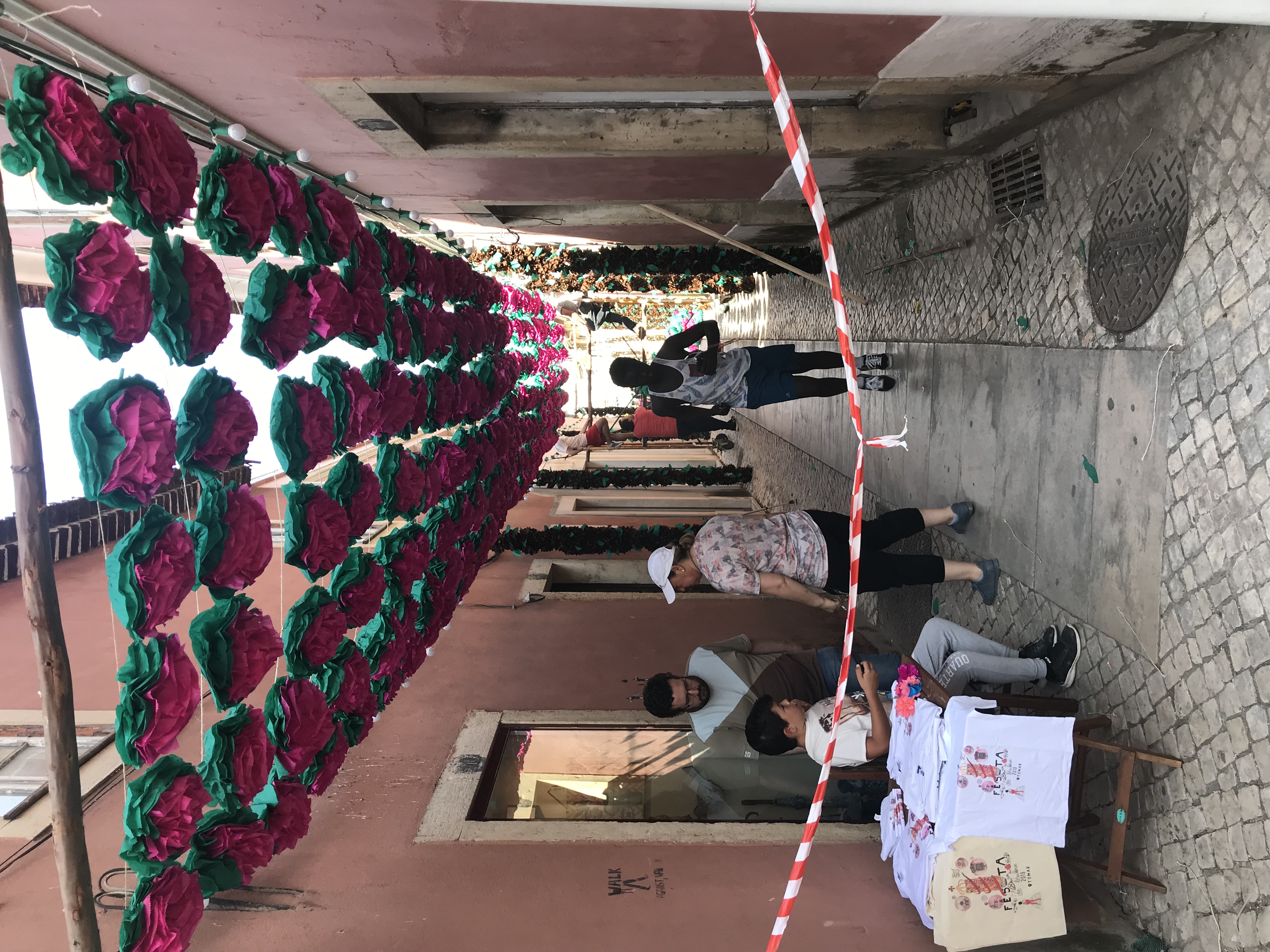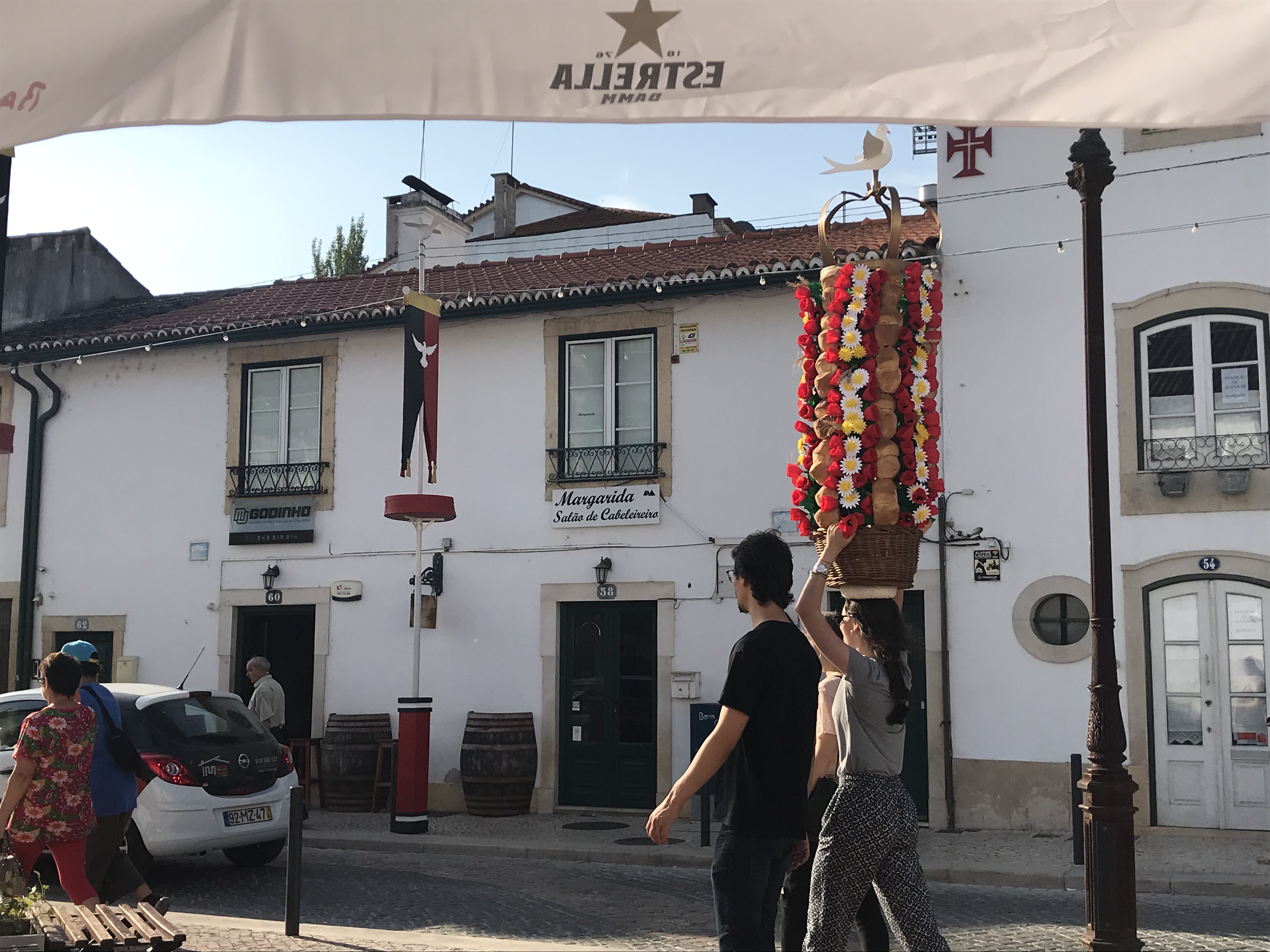 There are people all over the place and we are just floating along(?).
I'm very impressed to see how joyful and collaborative all people seems to be making the city beautiful. In quality theory and especially regarding Lean there is concept called the Lean Temple. Of course you can see it as a way of structuring strategies & principles – but it's also a way of seeing your company, family or perhaps even yourself. Companies need to do profits, people need to survive – but there is another dimension; how we do it, how proudly we are doing it and how we can make our company (or body) shine! Again looking at the proud and happy engagement here in Tomar I hope to remember this in autumn to improve and make the company where I work shine and most of all my family!