Monday the 15 of July, since more pilgrims start from Porto the Camino feels more official and clearer. There are more signs and information.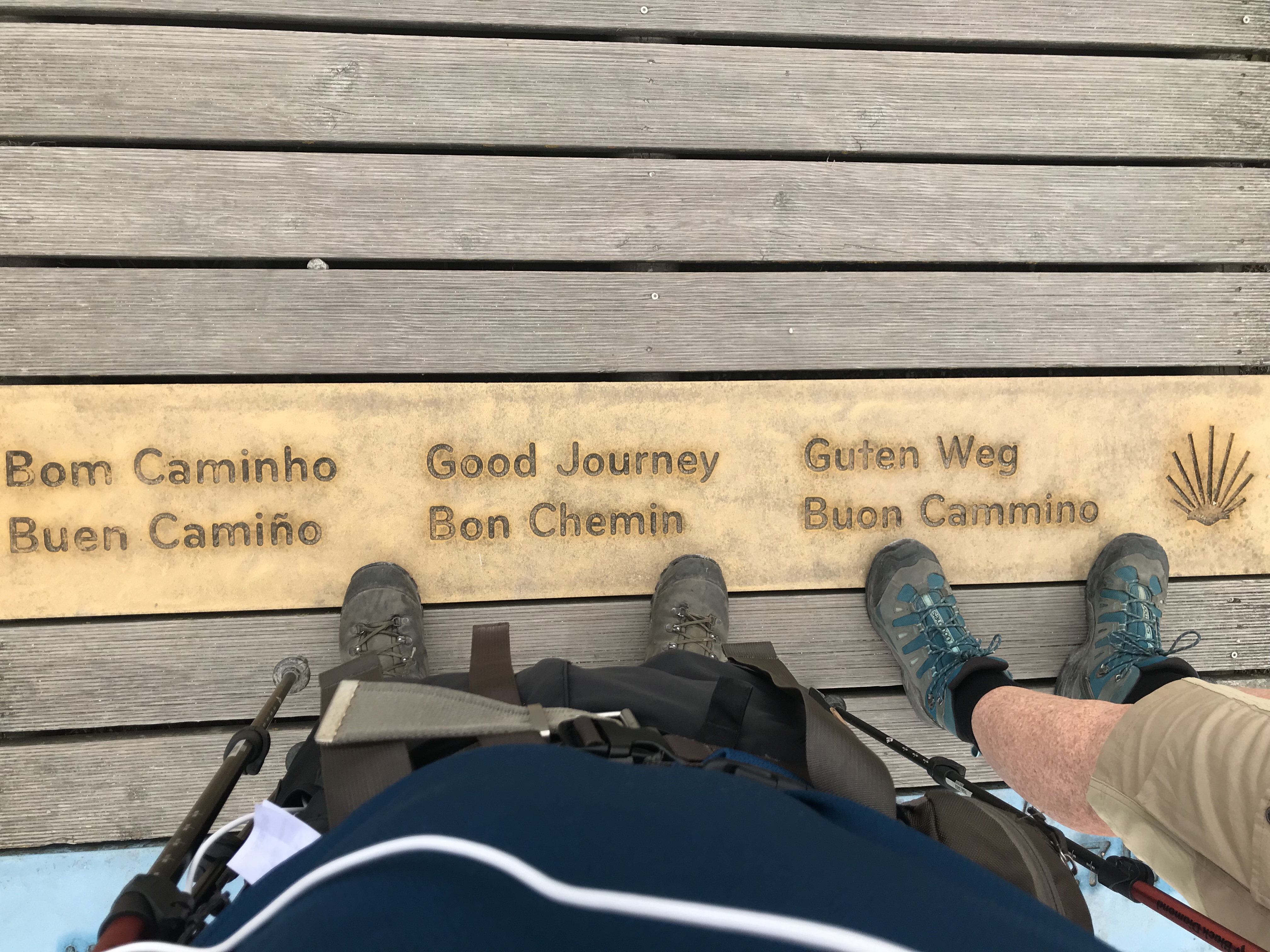 We will walk the costal route for a couple of days and it's absolutely a difference! First of all, a lot of Wood Works and a fine breeze! Then; no uphill walking! And a lot of places for resting and coffee!
However what I like most is all the information about the area. There are sunken ships, submarines and Roman constructions all the way and by very fine signs it's nicely described; in English. At last we can understand what is written!
But as with all changes, after 28 km with a constant sea breeze it gets a bit irritating! Would have been nice with a bit of sun! Don't want to be ungrateful, complaining about too much sun I should be happy! But isn't that life, changes make it interesting. The challenge is of course to be able to live with the not so good changes, but when they come you should prepare yourself and do something good, like a nice walk in rain or sunshine!